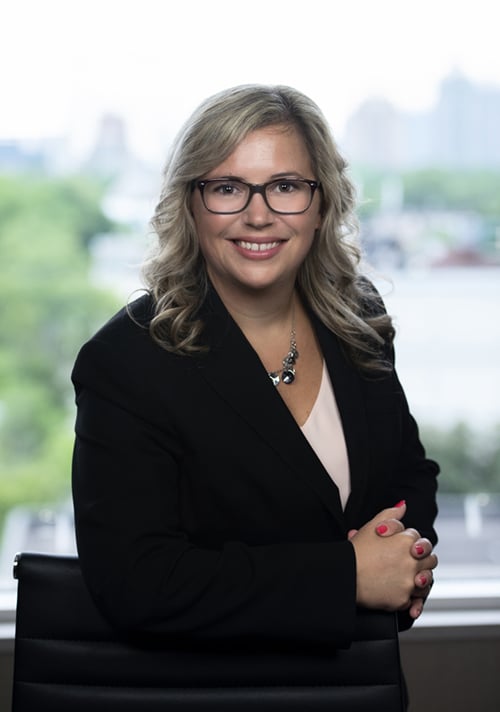 Kristy's practice primarily focuses on assisting motor vehicle accident victims, particularly in the context of accident benefit claims. Kristy is an integral part of the firm's Accident Benefits Group and sub-committee on catastrophic impairment. Kristy regularly represents claimants with respect to accident benefits before the Licence Appeal Tribunal and the Financial Service Commission of Ontario, having conducted several hearings. 
Kristy is known for her ability to apply legal principles to advance her clients' interests. She is dedicated to search legal angles to further the law in the interests of claimants, both inside and outside the courtroom. Kristy calls southwestern Ontario home and regularly returns to meet with clients who live in the region and to spend time with her family and friends. Kristy is committed to assisting accident victims and their family members and ensuring that they have the resources they require to live the most fulfilling lives possible.
Education:
University of Windsor, LL.B.
University of Windsor, B.A.
Contact:
Practice Areas:
Accident Benefits
Motor Vehicle Accidents
Long term Disability Claims
Slip and Falls